2023 – Season 14 is Getting Sleepy!
Join us as we celebrate the community that has grown up around
The Pumpkin Patch Community Garden.
Special Event Notice
Community Opportunity to help put the garden to sleep for winter

Celebrate with the gardener's experience of growing their own produce. 
Celebrate with the beginning group that is just discovering the wonder of seeds becoming plants and plants yielding food. 
Celebrate with the more seasoned gardeners as they anticipate what will happen this year, because every year is a new adventure.
Celebrate with us as we experience the wonder of taking what we have received and sharing. 
Celebrate with us as we  see the gardeners become excited about their experiences.
Celebrate with us as we thank God for the wonderful harvests He provides; as we pass along to other organizations on the front lines of caring for people in need. 
Celebrate with us as we have received so much from so many generous individuals, organizations and businesses. 
Celebrate with the people who have given so much as they experience the intrinsic rewards that come from making a difference in our community.
Step 1:  Read the rules and agreement form.  We call this our framework for success.  If you can get along with and do everything on this form then we welcome you to step 2.  If not, then please look for a garden better suited to you.  The Exchange appears to have a good list.
Step 2:  Contact us using the contact us link at the bottom of the page.  We will arrange to meet you at the garden, give you a tour, and go over the rules and agreement form.  If everything is good for you and good for us, then step three.
Step 3:  Fill out and sign the rules and agreement form, pay for your plot(s), then get ready to plant.
Weather and temperature depending the water does not normally get turned on until mid April  or early May.
Volunteers welcome and invited to help close season 2023.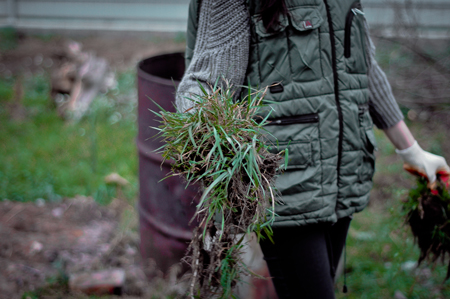 Ways you can be involved
Clean out weeds and grass
Digging out water faucet feed lines to better attach them to boxes.
Spreading card board and wood chips between the boxes.
A donated dump run is needed.  Old hoses, fence materials and weeds all need to go.

Friends of the Garden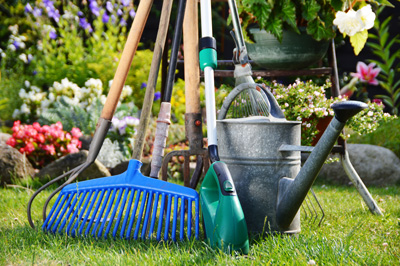 "Friends of the Garden" are people who enjoy working in the garden in a particular way that is meaningful to both them and the garden.  These last three seasons friends of the garden made a huge impact throughout the garden.  Read more about being a friend of the garden on Page Two.
A Special Thank You to Gary M.  For 13 seasons Gary has maintained our irrigation system.  He installed it to begin with, and each season he turns on the water and then blows out the system before winter.  He has been a source of encouragement and advice.
The PPCG was started the spring of 2010 by Millwood Community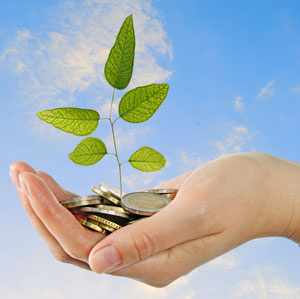 Presbyterian Church and several other generous  contributors.  See our start up page for a list of those sponsors.  We are thankful for 10 seasons of MCPC's sponsorship which ended mid-way through the 2019 season.
Millwood Community Association brought the PPCG under their umbrella in 2020 believing the garden to be a positive contributor to the Millwood / Spokane Valley area.   If you have the ability and desire to support the PPCG with a charitable donation, then please use the contact us link below to get  a conversation started.

 Holly's garden has veggies in the spring, and much more during the balance of the season. Holly has donated and helped plant veggie starts to the garden the past couple of seasons.  Her plants are healthy and productive, so we strongly recommend that you look to her as a source for starts.  Click on the image above to go to her website.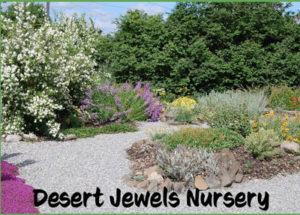 Diane has been a friend of the garden donating starts for many many years.   Diane's main business is dry land and other native area plants.   Yet Diane says there is something the compels her each year to make veggie plant starts available in the spring.  Her starts are also healthy and productive.    Click on the picture above to go to her website.